---
---
---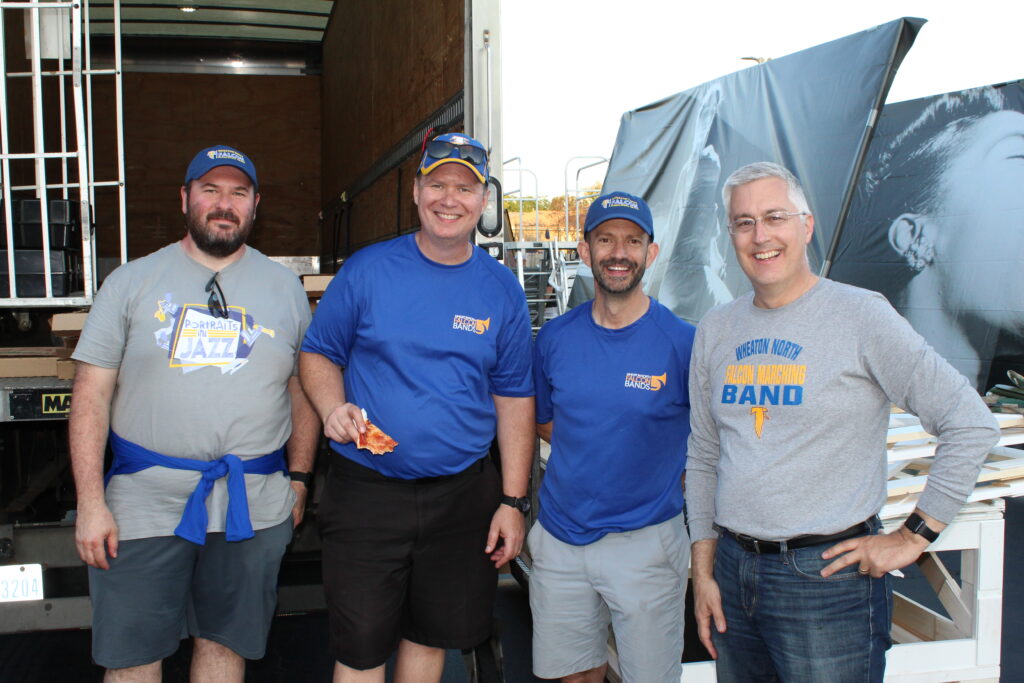 ---
---
The Falcon Band Parent Organization (FBPO) is a volunteer-driven group dedicated to supporting the Band Director of Wheaton North High School in building a rich and vibrant band program, as well as supporting the students of the band in having an enjoyable music education experience.
FBPO meetings take place the first Thursday of each month, starting in September and ending in May.
The FBPO is a 501(c)(3) organization.
---
---
Membership in the FBPO is automatic for all parents and legal guardians of students currently in the Wheaton North High School Band Program.
Concert Band
Symphonic Band
Wind Ensemble
Percussion Studies
Jazz Ensemble
Jazz Band
Pep Band
Falcon Marching Band
Color Guard & Winter Guard
Members are encouraged to attend the monthly FBPO meeting.
---
---
President | Brad Matthias
Vice President | Megan Ruenz
Treasurer | Dan DeFalco
Controller | Mona Spaid
Secretary | Kelly Aten
---
---
The best way to stay informed on the latest Wheaton North Band news is to sign up for the Band & FBPO email distribution list. Click here to register your email and start receiving the latest news, including:
Updates from Mr. Krause
Rehearsal & Concert Details
Pictures & Videos
Spirit Wear Sales
Volunteer Opportunities
Access previous emails here.
---
---
The FBPO offers a wide range of opportunities for parents to volunteer and help support the band. These opportunities span the school year and encompass the following:
---
Marching Band/Color Guard
Band Camp Hospitality
Band Camp Health/First Aid
Building Props
Competition Chaperone
Competition Props Team (Load/Unload Trucks)
Competition Truck Driver
End of Season Video
Fundraising Car Wash, Savers & March-a-thon
Health/First Aid
Pushing Drum Major Stands
Pushing Percussion Pit Equipment
Uniforms
Jazz Cafe
Jazz Swing Dance
Hospitality
Publicity
Scholarship Committee
Website Administrator
WiNGS Liaison
Wings Liason