---
---
---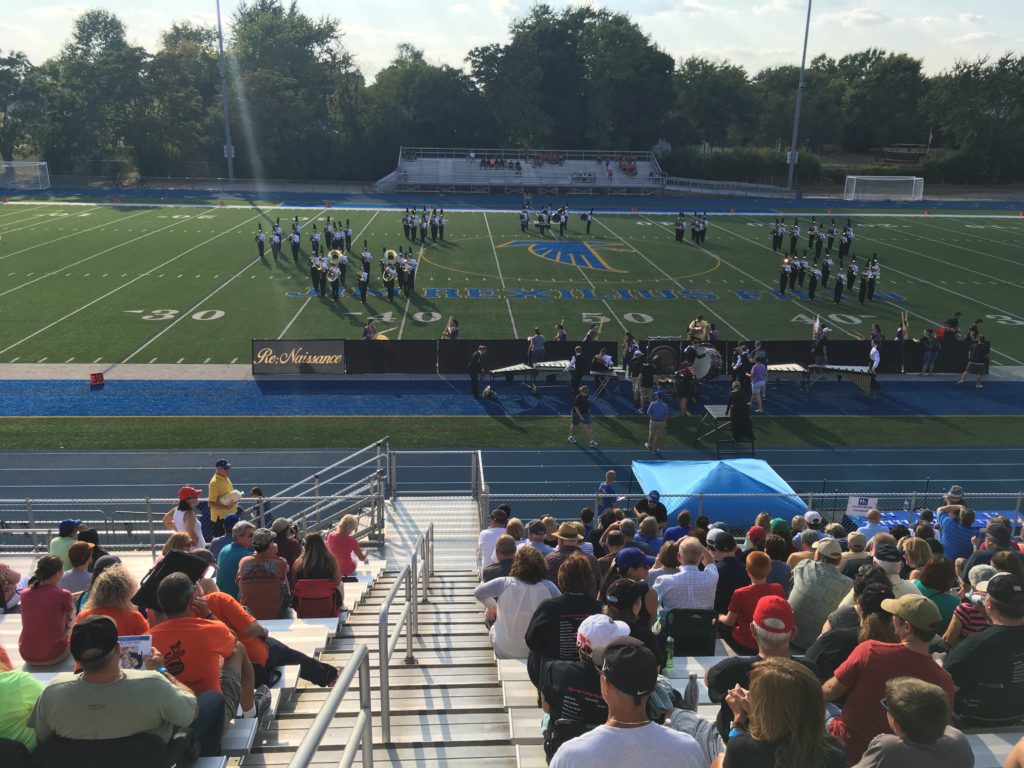 ---
Marching band is an extra-curricular outgrowth of the band program. The Marching Band is comprised of instrumentalists including Drumline and Color Guard. Marching Band performs at all home football games, the Memorial Day and 4th of July Parades, and several competitions per year. Band Camp (pre-season training), which takes place in August, is where students learn the fundamentals of marching and the competitive and half-time field shows.
---
---
This year, the band will return to competition, Covid protocols permitting.  More details to come.
Music will be posted on the band website, so students can be prepare. Band Camp 2021 is August 2-August 6. Here are some ways to stay on top of band activities over the Summer:
Come and be part of a great community at Wheaton North!
---
STEP - 1: Register with the Band
Registration is now open! Complete online registration to let us know you are joining the team! Click Here to Register
STEP - 2: Band Fees Online
The fee for the 2021 Season is $550 per marcher. Families may pay the full amount upon registration, or in the following installments:
$100 deposit at registration*
$225 due on or before Friday, 6/18/21
$225 due on or before Friday, 7/30/21
All fees and registration forms must be submitted prior to the start of Band Camp, which runs
8/2/21-8/6/21.
*All deposits are non-refundable as of Monday, 6/21/21.
Please register by 5/28/21
Click Here To Pay At The Online Store
Checks can be mailed to:
Wheaton North Falcon Band Parents Organization
PO Box 441
Wheaton, IL 60187