Show Reveal 2022 | Wednesday, May 18 | Band Room | 7-8PM
Enter through Band Room Doors: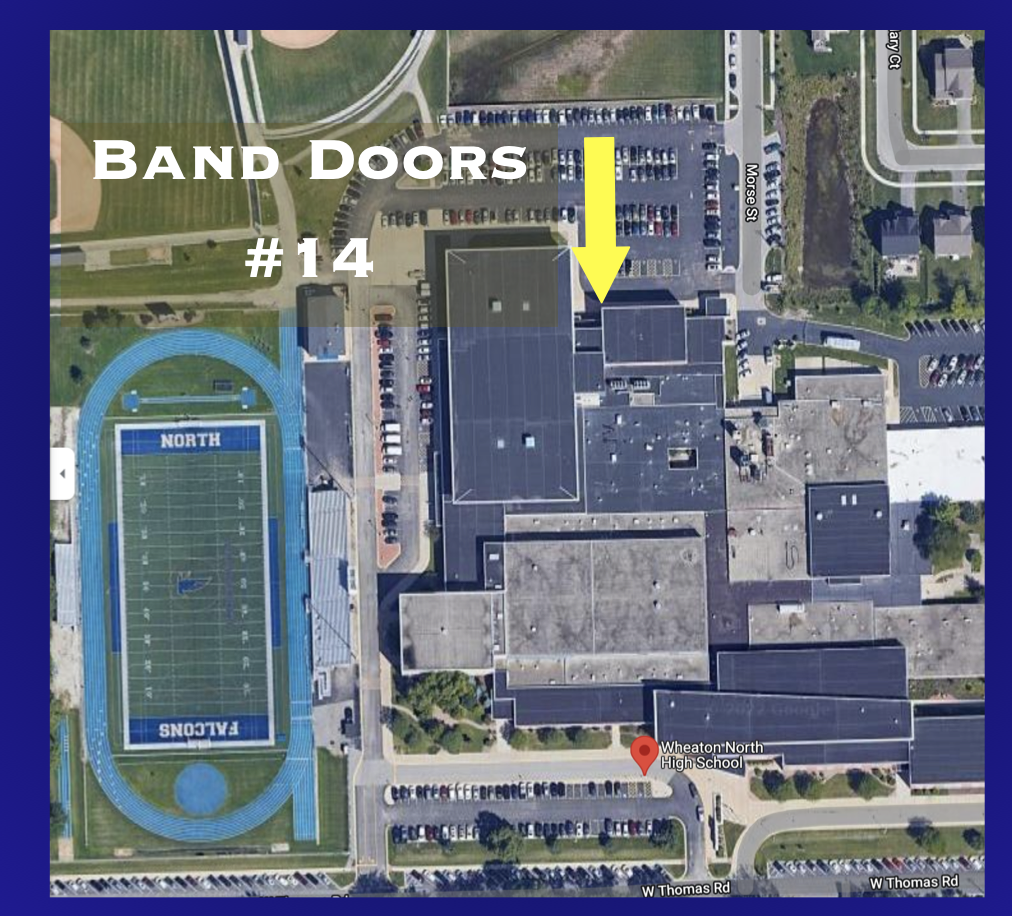 Registration is going to look a little different this year. I hope this email helps understand the process. As always, if you have any questions, email Mr. Krause or the FBPO. We are always happy and willing to help!
Fees
As WNBand and the FBPO looked at marching expenses for 2022, we realized all our supplies would cost more this year. This year's fees are $650.
Breakdown
$190 – Pays staff for summer instruction. This money goes directly to WNHS
$460 – Pays for music, drill, color guard choreography, competition fees, truck rentals, equipment repairs, all materials for props, and hospitality for provided Band Camp & competition days. In addition to these costs, the increase will cover the cost of traveling to Bands of America at Lucas Oil Stadium. This money is processed by the FBPO.
Registration
This is a three-step process this year.
Register and pay $190 for Band Camp here: https://www.familyid.com/programs/wheaton-north-summer-camps-2022
Register for Marching Band here: https://forms.gle/xgdvC2B2Z6hqWfHA6
Take note of the payment dates, or pay-in-full here: http://wheatonnorthband.com/product-category/band-fees/
$190 due to FamilyID/WNHS on or before 6/3
$230 due to the FBPO on or before Friday, 7/1
$230 due on or before Monday, 8/1
Questions? Email [email protected]gmail.com